Complete Custom Website Designs for just £10/month.
Get a complete website design, website hosting, IT support, unlimited web space, unlimited emails, SEO, CMS and more for just £10/month.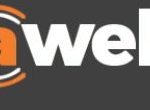 A passionate
& energetic team
Dial a Website is part of the Excite Technologies company,  it is a professional website design agency based in the UK, specialising in website design, web development, website maintenance, web hosting services and Search Engine optimization.
We seek to go beyond our client's expectations and provide them with top quality custom websites of any category. We provide our customers with everything they need so they can concentrate on running their business and not worry about any website issues such as running out of webspace, updates, security etc..
There is no long term contract so you can stay with us for as long or as short as you wish.
100%  SATISFACTION GUARANTEED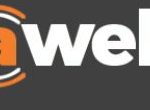 The following are standard on all of our hosted webstes:
Your own personal web manager
Unlimited web space
Unlimited bandwidth
Unlimited pages
Unlimited products
Unlimited free updates
Unlimited emails
Free Joomla/Wordpress CMS
Free technical support (phone and email)
Free search engine optimisation (SEO)
Free submission to top Search Engines like Google, Yahoo. AOL, MSN
Free visitor website statistics
Automatic Google site map creating
UK located reliable website hosting
Responsive website advantages are numerous. First of all, one of the biggest advantages is that your company's branding and visual experience will stay consistent between devices. This will eliminate any jarring feelings that might otherwise be experienced when an ecommerce customer resumes their purchase on a mobile device, or when a visitor switches from their tablet to a desktop to continue researching your company.
Additionally, responsive websites allow your content to be displayed quickly, and so that it is automatically optimized for devices of all sizes. Visitors to your website will not have to scroll or pinch-zoom to read text or view images as they might have to otherwise. They will also not have to dig through buried menus or search for navigational links that might be hidden on mobile websites.
Finally, responsive websites are typically far more cost-effective than a dedicated mobile website. All of our websites are developed as responsive right out of the box, this eliminates both time and expense from your development budget.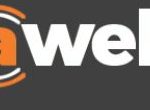 Purpose
We provide good web design that always caters to the needs of your website user. Each page of your website will have a clear purpose, and to fulfill a specific need for your website users in the most effective way possible.
Communication
People on the web tend to want information quickly, so it is important to communicate clearly. We make all your website information easy to read and digest.
Navigation
Navigation is about how easy it is for people to take action and move around your website. We use effective navigation such as logical page hierarchy, using bread crumbs, designing clickable buttons, and following the 'three click rule' which means users will be able to find the information they are looking for within three clicks.
Grid Based Layouts
On all of our websites, we use the grid based layouts because placing content randomly on your web page can end up with a haphazard appearance that is messy. Grid based layouts arrange content into sections, columns and boxes that line up and feel balanced, which leads to a better looking website design.
Load Time
Everybody hates a website that takes ages to load. On our websites, we make page load times more effective by includeing optimising image sizes (size and scale), combining code into a central CSS or JavaScript file (this reduces HTTP requests) and minify HTML, CSS, JavaScript (compressed to speed up their load time).
Mobile Friendly
All of the websites we design are mobile friendly by default because It is now common to access websites from multiple devices with multiple screen sizes.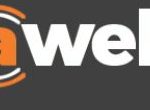 United Corporations
"I wanted an affordable white label web design agency for my business websites and they took my ideas and customized them into the sites of my dreams. I look forward to future projects together." – John Wild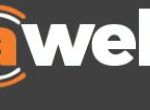 Taxi 24-7
"Great job for my website. Very happy with the site design and all for just £10 per month. Overall a great experience from start to finish" – Atif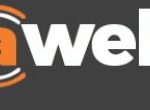 Hairstyles Salon
"I wanted an e-comerce website for my salon business, some companies quoted me up to £2000 but DW did the complete project for just £20 per month, AMAZING!! ." – Sarah Lee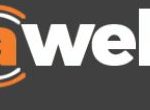 Are there any other hidden charges?
No.  The costs we have mentioned on our prices page are all that you pay, there are no any other costs or any hidden charges. 
We also offer website maintenance services. For more information about our website maintenance services click here .
Do you need more information?
You can browse our other website pages or email us for more information .
Or you wish to start a project with us..
Contact us with a brief information about your requirement.
© 2017 Dial a Website, an Excite Technologies company.